Caring Consumers + Industry Innovation = Sustainable Solutions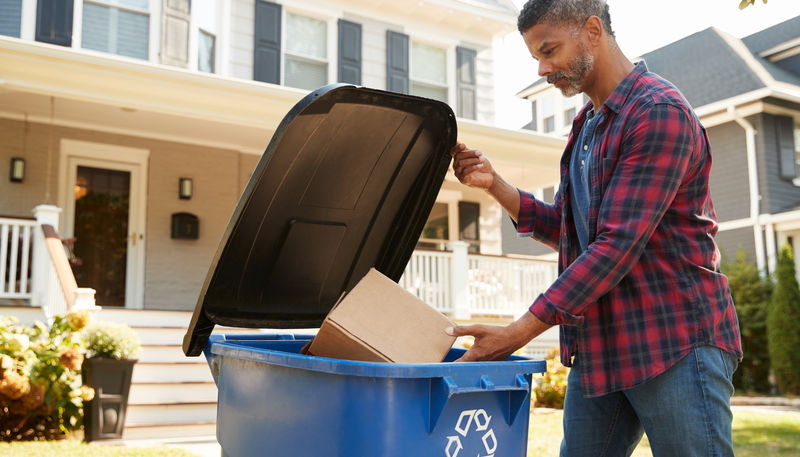 November 11, 2020
Bloomberg published a piece last year with a headline that managed to be both familiar and provocative: "American Consumers Might Save Paper Recycling" (by Emily Chasan, 10/11/19).
I believe that American consumers are the very reason recycling culture exists and thrives. I don't mean to short change our industry, of course. Our industry has spent decades remaking our practices from the ground up to produce products made from a renewable resource, and increasingly from fiber that is both recyclable itself and contains recycled content. But our commitment would not be enough if it weren't for the millions of ordinary Americans in millions of individual homes and apartments who, for thirty plus years, have kept the faith of the blue bin. Recycling takes recyclables. But more importantly, it takes recyclers.
But for much the same reason "American consumers might save paper recycling" is provocative, in that it implies American recycling is in need of saving.
What Bloomberg has in mind is a story we've covered before in this space: the challenges in the international market for recycled raw materials, and recycled fiber in particular, that arose around 2018. And it's certainly true that, for a time, changes in demand for the material Americans recycle led to issues in the recycling system. Boxes piling up, cargo ships looking for new ports, municipalities having to reassess their collection programs. But just as quickly as the problems appeared, the recycling infrastructure started adapting to try to solve them. Our industry has found new markets, built up domestic capacity, and continues to invest in innovation.
That's a big part of why you don't hear about the "recycling crisis" so much anymore. And the Bloomberg story identifies another big reason: what they call "the beginning of a larger commercial pivot away from plastic." It notes "the biggest retailers and consumer goods giants are racing to replace everything from plastic envelopes to styrofoam meat trays with fiber-based iterations. The U.S. paper recycling industry, it turns out, has suddenly found itself in demand—and maybe just in the nick of time."
The article goes on to note that restrictions on single-use plastics in 60 nations and 350 U.S. towns and cities are driving the trend, with "More than 200 businesses, representing about 20% of all packaging used globally" making commitments to reduce plastic waste.
These new commitments to renewable/recyclable fiber-based products are limited only by our collective investment infrastructure and innovation, and thankfully companies inside our industry and out are stepping up and proving equal to that task. As the piece notes, manufacturers are investing now in the capacity to produce more sustainable products, closing pricing gaps between plastic and paper and creating new channels for environmentally responsible disposal—like fully compostable cardboard or coatings for liquid containers like coffee cups that are themselves fully recyclable.
Starting from a natural and naturally renewable material is half the story. The other half are the big brains and the big investments that are making that material more effective, more affordable, and more central to the circular economy than any competitor.
And again, none of this would be possible without American consumers. Our experience shows us time and again that it is you who are demanding more sustainable alternatives. But it's not just your voices. It's your action. You're putting your money where your mouth is, and your paper products in the blue bin.