The Benefits of Learning on Paper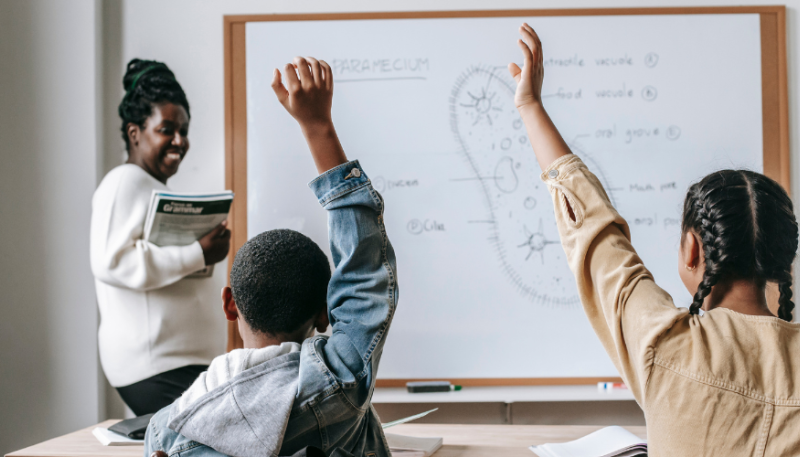 September 6, 2022
This school year is different from the last two in the sheer number of schools that are back to full-time, in-person instruction after two-plus years of remote and hybrid learning.
It's become a cliché to complain about meetings on Zoom, Google and Teams (pick your poison), but we actually do know from the data that the return to in-person instruction—and to more tactile, tangible rather than screen-based learning—brings real benefits to students.
Our friends at Two Sides detail the current research that confirms the limits of learning and retention on digital platforms as opposed to good old "analog" paper and pencil.
And of course we've been engaged for years in getting this message out there, that paper is perhaps as critical to learning as corrugated is to global supply chains or kraft is to food and beverage. From textbooks for children to multiplication tables and spelling worksheets, to notes taken on spiralbound or legal pads, paper helped make learning tangible at all ages and stages of development, and that "haptic" aspect helped imprint the information we received more permanently in our brains.
Another, more heart-wrenching data point is captured by a New York Times headline: "The Pandemic Erased Two Decades of Progress in Math and Reading." As the article details, "This year, for the first time since the National Assessment of Educational Progress tests began tracking student achievement in the 1970s, 9-year-olds lost ground in math, and scores in reading fell by the largest margin in more than 30 years."
There is naturally a broad consensus that the disruptions, closures and remote learning eventuated by the pandemic are the source of these dramatic setbacks. Those disruptions were, of course, about far more than learning on paper versus learning from a screen, but we also know that the paper variable is crucial to the overall effect.
And education experts in the article are quoted as saying it will take something of the size and scope of a kind of 'Marshall Plan for education' to get students back on track. With one professor at the Harvard Graduate School of Education saying, "low-performing students simply needed to spend more time learning" in person to catch up, "whether it was in the form of tutoring, extended school days or summer school."
That makes our mission more important than ever. Because if American students are going to get back on track, they are going to do it with paper. But to make that happen we'll have to fight some stiff headwinds.
Our most recent tracking data shows our key demographics are using less paper, and among the top five reasons they cite are "using more digital alternatives" and "kids' teachers are using it less." They also cite the expense of printing things at home. But another top reason, "concern about using trees," is rooted in myths about the sustainability of our products that get to the very core of our mission as a board.
To combat these trends, we'll need to effectively spread the good news about the recyclability and renewability of forest products. And we'll need to remind anyone who cares about the education of the next generation that paper products and our companies who make them are among students' best allies and one of their strongest weapons.