The National Marketing Campaign
The Paper and Packaging Board promotes the use of paper products and paper-based packaging by highlighting how their sustainable nature, the industry's practices and recycling help contribute to a healthier planet. Forty-six U.S. manufacturers and importers collectively fund the national marketing campaign, www.howlifeunfolds.com.
Across print, television and social media, the national marketing campaign places paper and packaging as a planet-friendly choice that helps create a healthier planet.
Latest Content From HowLifeUnfolds.com
CAMPAIGN BACKGROUND
We have heart for trees.
The Paper and Packaging Board's How Life Unfolds® campaign focuses on the industry's unrivaled sustainability story. Consumers want to make choices they believe are more planet-friendly and reduce waste. This emphasis on sustainability will improve consumers' perceptions about the paper and packaging industry's contribution to environmental solutions.
With the help of a rich content program and our two animated characters, the campaign embodies the core values of sustainable stewardship, continuous product innovation and well-established recycling practices to increase consumer awareness and preference for paper and paper-based packaging.
Campaign Resources
Media Resources
Image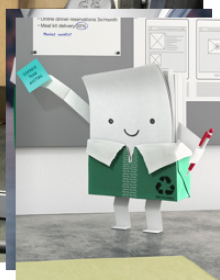 Find everything you need to promote and share our campaign.
- Press Releases
- Contact Info
- Logo Downloads
- TV Spots
- Print Ads
2021 Consumer Recycling Habits Survey
Image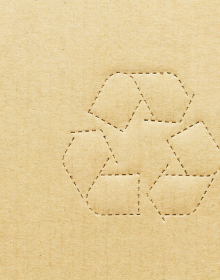 A July 2021 survey of 1,005 U.S. consumers age 18 or older revealed that Americans are largely confused about the proper ways to recycle, including what materials are recyclable.