New Residential Recycling Initiative
Manufacturers and brands across the industry are coming together with a consumer-focused residential recycling program, Box to Nature, to encourage consumers to recycle more often – and to do it the right way.
Changing Consumer Behavior
Increasing e-commerce deliveries have made residential recycling more important than ever. Yet 2 in 3 consumers confess to not always recycling, and nearly half think some aspect of recycling is difficult - leading to feelings of guilt and only an estimated 40% of consumer recyclable material being recovered.
Led by the Paper and Packaging Board, this industry-funded Box to Nature program aims to change consumers' behaviors and help Mother Nature, too. 
IMPROVE BRAND PERCEPTION BY BEING PART OF THE SOLUTION
Putting the Box to Nature mark on every box, not only helps your customers understand how easy it is to recycle properly, you're taking a positive step towards meeting your own zero-waste and stated sustainability pledges. 
We all own the responsibility for the planet's sustainability – but with 62% of consumers expecting brands and the government to take more ownership, amplifying your brand's own sustainability story is increasingly important. The Box to Nature mark shows consumers that you are part of the solution.
"We are excited to participate in Box to Nature program, reminding consumers at "point of package" to empty, flatten and recycle! This is an important industry initiative that will help improve residential recycling rates!"
- BRYAN HOLLENBACH, EVP, Green Bay Packaging
THE CONSUMER EXPERIENCE
Image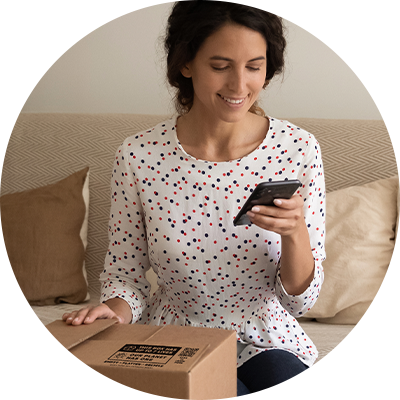 #1  Scan: Consumers see the instructional mark on the box and scan the QR code to learn more about recycling.
Image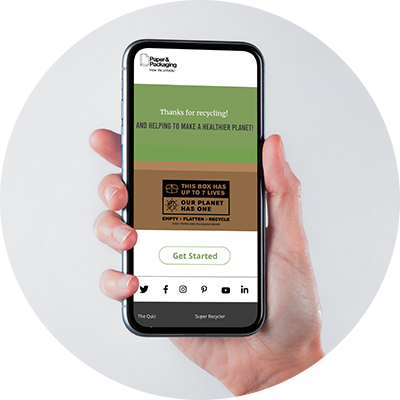 #2 "Thank You" Message: A branded and animated page thanks them for recycling.
Image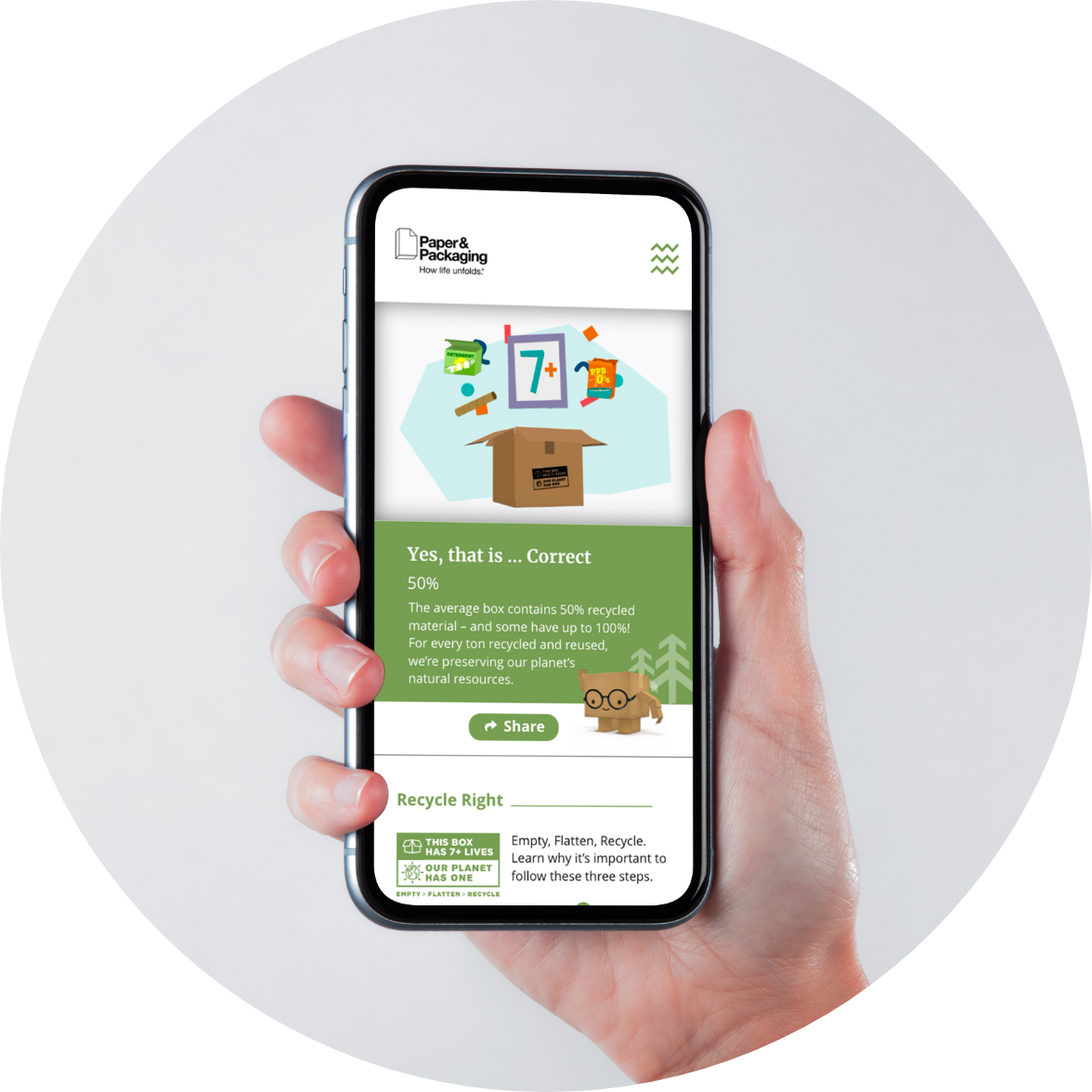 #3 Box2Nature.org: Consumers are prompted to take an interactive quiz and then learn more recycling tips!
TESTED TO DRIVE ENGAGEMENT
MAKING SURE THE MESSAGE GETS SEEN
The keys to getting consumers recycling more are repetition and immediacy. Reinforce the impact of their effort to recycle properly with a message that's located where they are likely to see it, like the top flap. This will be more successful at influencing mass behavioral change.
In fact, 75% of consumers tested agree they would be more likely to recycle after seeing the message.
GET THE BOX TO NATURE MARK
Contact your box supplier today to learn how you can be a part of this program, and make sure the Box to Nature mark is on the boxes you send to your customers.
The need to recycle boxes is bigger than any one company. Through the Box to Nature program, we are coming together for the better of the planet to reinforce the importance of properly recycling and ensure we raise residential recovery of recyclable material well above 40%.
ABOUT THE PAPER AND PACKAGING BOARD
The Box to Nature program is an industry-level effort, led by the Paper and Packaging Board. Our goal is to build preference and a favorable marketplace for paper and paper-based packaging. Funded by 46 U.S. manufacturers and importers of paper products, and overseen by the USDA, we have sponsored this industry-funded program and a consumer sustainability initiative to engage customer and drive real change. Learn more about the Paper and Packaging Board.
Box to Nature Program Request