Celebrate Craft Beer Week in May!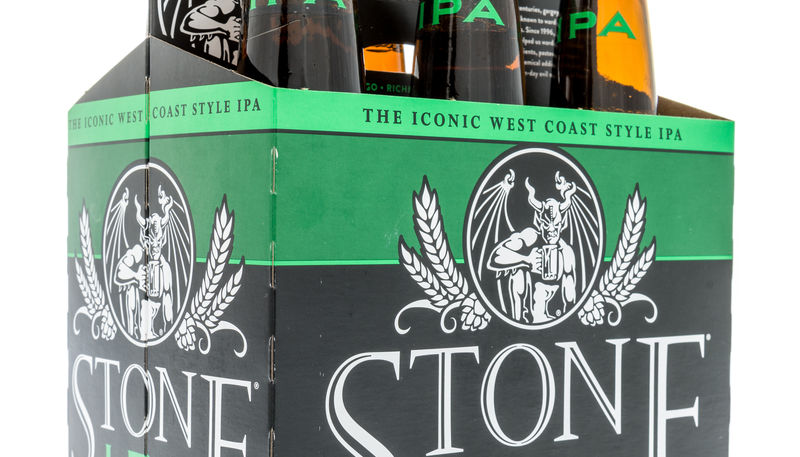 May 2, 2018
Photo credit: Land-Grant Brewing Company
What does paper have to do with craft beer? More than you might think.
First, they share a lot of the same attributes. They both tend to evoke authenticity, variety and a certain "craftiness." They're comforting and familiar. Old-fashioned and yet totally up to date. So, to celebrate Craft Beer Week (May 13-19) we are taking a look at what's new in craft beer packaging.
The first thing to know is that craft beer is booming. Annual craft sales have grown more than 65% in the past five years to almost $5.8 billion for the year ended January 28, 2017. Last year alone, of the more than 2,000 new products American brewers introduced to the U.S. market, more than 1,800 of them were craft beers
Now here's the interesting thing. With so many beers competing for limited shelf space and so little time to taste them all, how do craft beer buyers choose which one to buy?
One word: Packaging.
About 60% of craft beer buyers say the packaging is "very" or "extremely" important when making a decision to try it. And, what kind of packaging catches the eye of your typical craft beer buyer? Bold and interesting.
So, if craft beers compete on packaging (and high impact packaging is essential to convey the soul behind these unique and highly individualized, artisanal brands and their stories), then paper is the perfect billboard and has led to a lot of innovation in the craft beer packaging space.
Just Google something like "craft beer cardboard packaging designs" and you'll see hundreds of clever ideas on display. On Pinterest there are dozens of boards devoted to craft beer packaging, much of it quite imaginative.
For example, Insite Design created an appropriately rural-looking carrying case for Farmhouse Ale that reminds buyers that the Niagara Oast House Brewery, where it's made, is in an old red barn on the shores of Lake Ontario.
R&B Brewing in Vancouver stresses the handmade quality of their beer with a carton for East Side Bitter that is decorated entirely by freehand drawing and lettering, right down to the UPC code on the side. The bold contrasting colors are meant to catch the eye on a crowded shelf.
Heineken makes an insulated ready-made cooler for its Sol brand beer featuring a sealed watertight cardboard box that can be filled with ice on a hot summer day. The box can keeps brews cool for up to six hours.
Another trend driving innovative packaging is the resurgence of canned beer. While sales of bottled beer still dominate the market, much of the growth of beer sales – including craft beer – is in cans. Canned beer is cool again in part because cans are lighter than glass and easier to ship, leaving a much smaller carbon footprint.
The combination of cardboard and digital production technology allows innovators to create stunning packaging that drives people to drink . . . in moderation.
This Craft Beer Week, take a moment to peruse the shelves at your local craft beer seller and consider the limitless creativity on display . . . enabled by versatile and earth-friendly paper packaging.