Industry campaign reaches record high engagement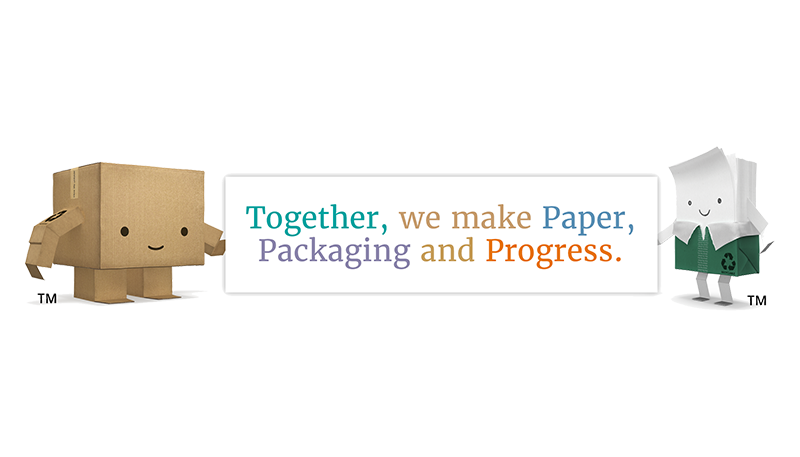 August 10, 2020
Having made it to the pivotal six-year mark, campaign impact for our industry matters now more than ever. The continuance referendum, scheduled October 12-23, is quickly approaching, and I am pleased to report that our award-winning marketing program, the Paper & Packaging – How Life Unfolds® campaign, produced record high consumer engagement and even stronger consumer preference for products and packaging made of paper.
Targeting both consumers and business decision makers, the campaign generated more than 100 million video views, 3.1 million website visits with 70,000 downloads in 2019, and reports a 12:1 ROI for the industry.
When our campaign first launched in 2014, it targeted an audience of 38 million highly valuable paper users and purchasers responsible for 49% of grocery trips and 47% of online orders. The campaign advertising, social media approach and content-driven messaging expanded this target audience to 50 million people (or 35% of the U.S. population) without losing value (Isobar, October 2019). Plus, strong calls to visit howlifeunfolds.com make our website a prolific information hub to help drive overall purchase intent for paper and paper-based packaging products.
"Since beginning a unified national campaign in 2014, we've seen an improvement in consumer attitudes toward paper-based packaging, especially when it comes to innovation and product protection," said Michael Doss, President and CEO at Graphic Packaging International, LLC.; and Chair, Paper and Packaging Board.
Looking ahead we are exploring how we tell our industry's less known sustainability story to help reinforce this larger audience's purchasing decisions and their propensity to consider their impact on the planet.
More than 400 people registered for one of four industry webinars last month to learn about the campaign's overall progress! If you missed my presentation, or want to find additional information about how we're creating preference, increasing engagement and driving purchase intent, watch our State of the Campaign video, view our State of the Campaign flip book or listen to a recording of our webinar here.
Strategy. Stories. Scale. Success. Six years in, it's all come together for our industry.