Sustainability and Putting Our Best Foot Forward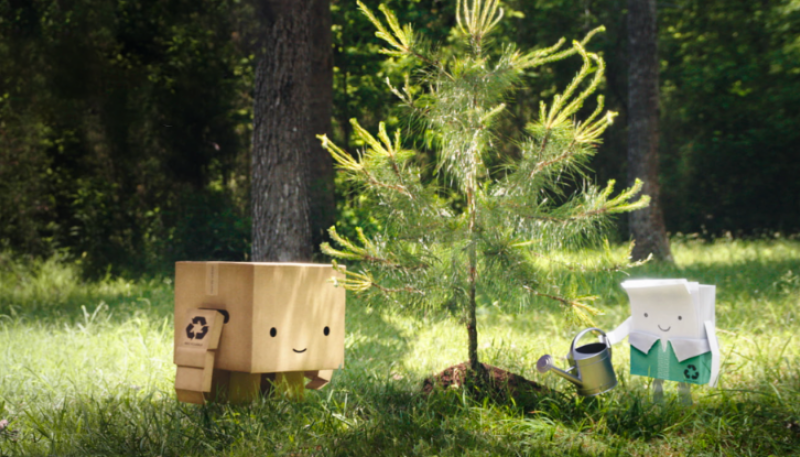 August 5, 2022
I was chatting recently with a paper company CEO and he asked me how the sustainability work of the campaign was being received. I told him I feel like a rockstar when I meet with industry groups and individual companies because of their genuine excitement when I share how we are creatively finding new, unexpected and contemporary ways to talk about our industry's commitment to private forest owners and replacing trees at a higher volume than they are sourced. And that the industry is well on its way to meeting its $5 billion commitment to recycling infrastructure by 2024.
I have no doubt that the P+PB program is focused on telling the right stories and messages the industry is most proud of and wants to share. Paper and paper-based packaging are truly the material of a sustainable world and future. The sky is the limit when it comes to our industry's ability to reduce customers' and consumers' dependence on plastics. And we are helping to deliver that message to consumers and customers alike.
How will we measure the campaign's success creating a strong preference for paper and replacing plastics? 
It's hard to measure with 100% precision, but doable. 
As our sustainability messaging evolves, so is our tracking of consumer attitudes. In addition to documenting the already sizeable gap in preference for paper vs plastic, which we have done since the start of the campaign, we want to increase the favorability of paper among our target audience from 55% to 60% and higher. A 60% or more industry favorability metric will help increase positive coverage of the industry and insulate it, to some degree, from negative media coverage. There are no guarantees, but according to the Edelman Trust Barometer and other reputational experts, industry's that enjoy positive reputations fare better over time, even in a crisis, with a reputational score in the 60s and higher. Bottomline: We still have work to do, but we are tackling this reputational challenge from a position of strength!
We are also tracking, if consumers increasingly start to think about packaging when they are purchasing, not just when they are finished with it, and show an increased preference for paper.  
We are also asking consumers what packaging materials help them live consistent with their environmental values. What I like about this question is it gives us a read on more than just their favorability of the industry but whether they perceive our industry as helping them live a more sustainable life.
Finally, we have heard anecdotally that consumer confidence in recycling is waning for all kinds of reasons including loss of local funding and confusion about what they can recycle. Our campaign reminds consumers that not only is paper recycling easy, but they learn how often paper can be recycled, and also what their recycling can become.  
We are 18 months into our journey of communicating sustainability messaging that demonstrates the sustainable nature of the paper and packaging industry and its stewardship of U.S. forests. It's good to feel like a rock star -- knowing that we have the right campaign, at the right time and one that is getting positive results for the industry. We are making a difference on stage and off.
For more details, read our 2022 State of the Campaign Report.