Paper's Sustainable Track Record Shines at Bloomberg Green Summit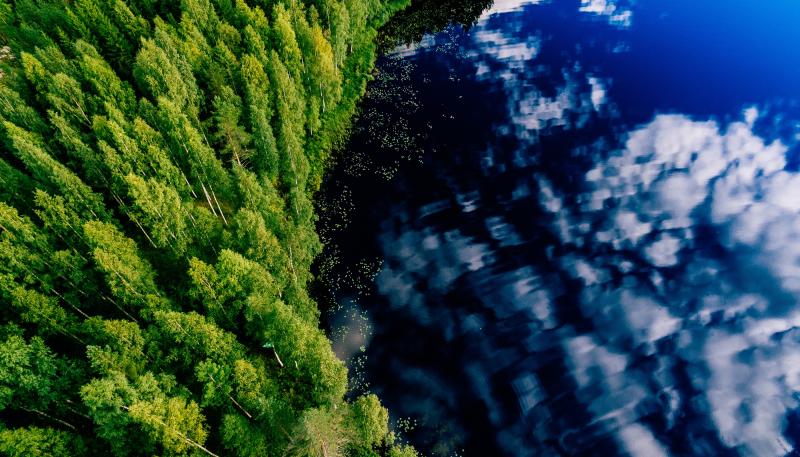 May 11, 2022
One of the highlights of Earth month this past April was the opportunity to meet and listen to some of the real movers and shakers in the U.S. forest sustainability space during Bloomberg Green's annual sustainability summit.
On the dais was Rita Hite, President and CEO of the American Forest Foundation (AFF); Ellen Jackowski, Chief Impact Officer & Head of Sustainable Impact at Hewlett-Packard (HP); and Tensie Whelan, Founder & Director of NYU Stern Center for Sustainable Business.
Together this female dream team represented the full spectrum of partners our industry works with to make a more sustainable world. Rita Hite's group is almost literally "on the ground" with those many thousands of family foresters from whom paper and box companies source fiber. As she most ably demonstrated during the panel, AFF is the critical resource for turning what you might call "amateur" forest owners into "experts" by helping them plan for the long term and partner with foresters who can provide the scientific know-how to get the most out of their land.
Ellen Jackowski is exactly the kind of customer and partner our companies aspire to sell paper. She understands not just our industry, but also the consumers in schools and homes and offices around the country who are using paper-based products routinely. She's sincerely committed to sustainability, and her mandate to make HP the most environmentally-friendly printing company drives our mandate to make the kind of products that can help her achieve, for instance, HP's commitment to full recyclability and carbon neutrality.
Former Rainforest Alliance president Tensie Whelan worked for decades on the NGO side of forest issues before moving into consulting and academia. She brings the enthusiasm of an activist and the hard-earned know-how of someone who understands the way forests really work. Her insights, I think, were invaluable in addressing that cognitive dissonance consumers find hard to resolve, how can an industry that utilizes tree fiber invest so heavily in planting them. She also taught me something I didn't know – there is an area of highly developed and industrialized Brazil where the only strips of intact forest remaining are those that are used by that country's forest products industry! It was a bittersweet reminder that perfectly drove home the central economic incentive of our companies: that we can't do business unless forests stay forests, unless forests thrive.
These three women, through their own deep knowledge and perspective, effectively communicated the circular nature of the paper and packaging industry in real and tangible ways that helped the audience understand our industry's tree-centered business model built on a healthy demand for forest products like paper and packaging and a commitment to planting more trees than they harvest annually. It was a proud day to be a woman in the paper industry.