The Faces of the (Urban) Forest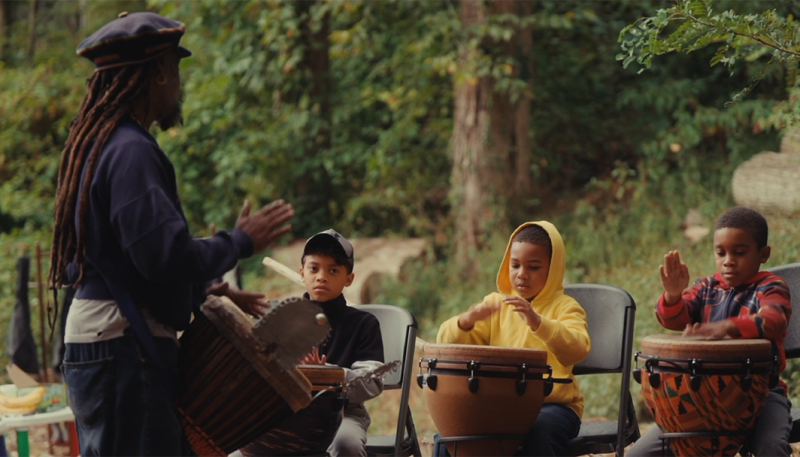 January 5, 2023
Our Faces of the Forest series of mini-documentaries is one of our oldest and longest-running pieces of content, going back to the first years of the Paper and Packaging Board.
The original idea was simple. We knew that the people who make our industry possible are the hundreds of families who own and work on small and mid-sized forests in woodbaskets around the country. But our customers didn't always know that, and many end consumers didn't know it either.  
So our first few videos showcased real tree farmers, in places like Oregon and Alabama and Arkansas. In each case they were multi-generation families—folks who were also soybean farmers and cattle ranchers or who had other day jobs (in one case, as a forester for a member company) and who used their forests not just for pulping and logging, but for recreation, hunting, birdwatching, hiking and the like. We wanted our audiences to know that, in addition to being prerequisites for sustainable paper and packaging products, responsible forestry and good stewardship are critical to the full, healthy life of a forest. 
As the years went on, we expanded the scope of Faces of the Forest to include things like a municipally-owned forest in Maine, a forest owned by a paper mill, and a working forest located inside a public park.
But our latest video is our biggest swing yet. For the first time we're looking at a forest located in an urban environment. In this case, forest being developed by the Stillmeadow Community Fellowship church on the Baltimore city / Baltimore County line.
The Stillmeadow Peace Park, as it's called, is a wonderful story in its own right. It's used as a retreat and place of quiet, a gathering place, a research station (including for both the U.S. Forest Service and graduate students at nearby universities), a community service center, and an outdoor classroom for children of all ages. You'll see as soon as you meet them in our video that the faith leaders, educators and scientists who gather at Stillmeadow are as committed to the park's forest as any forest landowner we have interviewed. That is why this latest installment of the Faces of the Forest can draw the implicit connection between the kind of forest stewardship at work (and at play) in Stillmeadow, and the kind you find in the working forests that supply our industry. It's not the most direct or the most obvious connection, but it's real and it's deep.
The same way family foresters must think holistically about the land—planning long-term for soil, water and wildlife health, and incorporating their plans for selective harvests into the natural life cycle of their tree stands—so too do the stewards of Stillmeadow have to think about their many different goals for their land. They're actively developing some parts of it while remediating other parts and are conducting long-term experiments on other areas. And in each case, they are trying to balance the many purposes their forest serves for their community, the same way family foresters balance harvests against other purposes and priorities.
We're proud of this installment and think you will be, too. We want our audiences to understand that when it comes to the health of our forests, our industry has many of the same priorities in the remote and rural locations where we largely work, as the Stillmeadow community has in the dozen acres of urban forest that they call their home away from home.