Get Counted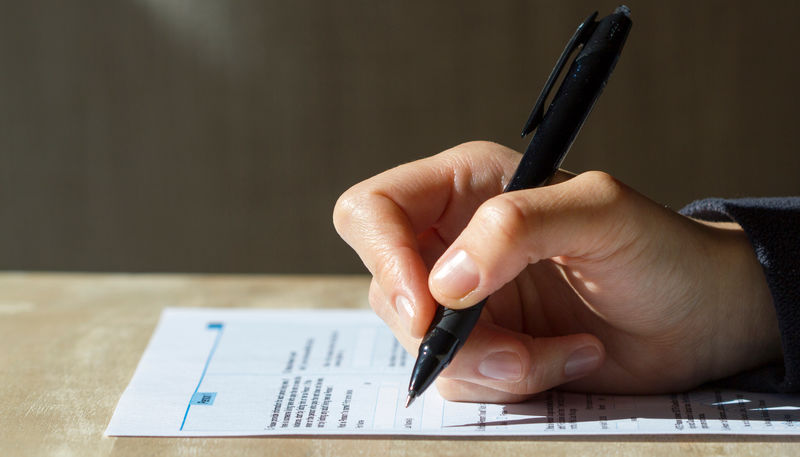 April 9, 2020
In non-COVID-19 news, April is Census2020 month and I encourage you to get counted.
The census is a once-a-decade public ritual that was included in the U.S. Constitution and has taken place every year ending in zero since 1790. The purpose was, and still is, to get an accurate count of the people living in each state so that every citizen has equal representation in the House of Representatives.
Of course, every census until this year's has been conducted on paper. Census takers would go from village to village and door to door recording on large sheets of paper the parents and children and anyone else living in a household. Those sheets were then sent to Washington, D.C. for tallying. The first uniform printed census schedule was used in 1830. Before that it was all done by hand.
If you've ever done any genealogical digging, you've probably encountered one of these census sheets and forms – now almost entirely digitized at the National Archives. The handwriting of the census taker is sometimes as florid as a calligrapher's, and the mundane entries include some of our history's most famous writers, statesmen, and entrepreneurs captured, it seems, on a typical day at home.  
The census takes a snapshot of life as it was which is why historians use them so often in their research. And they have plenty to choose from. Kingdoms and empires through the ages have used something like a census to inventory land, possessions, and anything else of value, so they could levy taxes on the people. The truly radical thing about the U.S. Census is that for the first time the inventory was of people for the purpose of self-government turning an instrument of top down control into a means of bottom up power.
Today, for your convenience (and social distancing) you can fill out your census schedule online. Click here to begin and don't wait. Census2020 is meant to capture information in April. Do your part and get counted.