Digital Textbooks Come at a Cost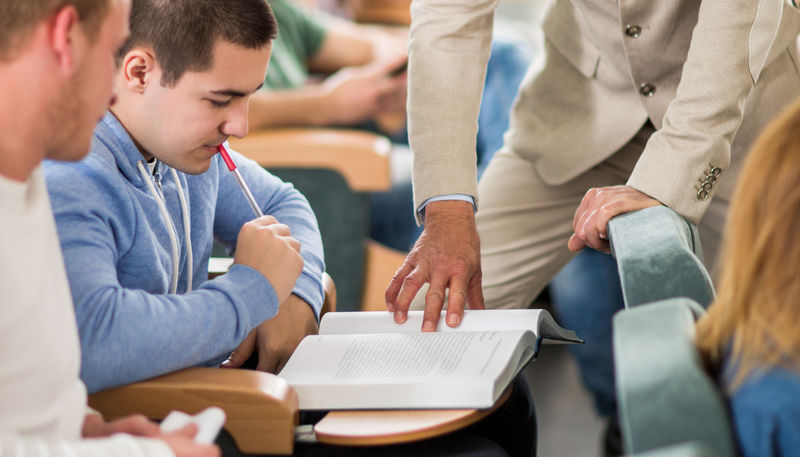 August 15, 2019
Pearson, the largest publisher of college textbooks in the U.S., recently announced it would go entirely digital and stop publishing textbooks on paper altogether. And that got me thinking . . . if the purpose of college is learning, shouldn't we be using tools that are proven to help students learn?
The price of a college education has increased exponentially since I went to school. Back then the cost of textbooks and other assigned reading seemed enormous for a struggling student, almost as much as the cost of the college credits themselves.
While textbooks are not inexpensive, they are a relative bargain compared to the quarter million dollars you could pay for tuition at a private college. Pearson says that going digital will save students money, which is laudable, but, it's not the textbooks that are bankrupting students. By this logic, schools should do away with all books and reading material and save even more money.
Now don't get me wrong, digital textbooks have some notable advantages over printed books.  You can access more than one book at a time on a digital device. Digital books can be updated and corrected in real time.  And the learning can be enhanced with the inclusion of multimedia assets like video.  That's a big deal if you're teaching about current events or fast-moving science innovations.
But often most knowledge worth knowing doesn't need to be updated frequently. The truth will be as true tomorrow as it was a hundred years ago. What matters most is comprehension and retention and there is a growing body of research that shows students understand and retain concepts better when they read about them on paper.  
And paper's benefits are far-reaching. Students who read material on a page rather than on a screen organize their time better, do better on tests, and are more realistic about their mastery of the subject they're studying.  The good news is that students whose scores dip because they are reading screens, score better again once they go back to books on paper.
Again, I'm not anti-computer. Computers are incredibly helpful in all kinds of settings. But in the classroom, they can be a distraction according to Scientific American. "Students are spending up to one-third of valuable (and costly) class time zoned out, and the longer they are online the more their grades tend to suffer," says research cited by the magazine. That's a troubling finding all by itself, and now digital textbooks will basically require students to bring their laptops to class.  What could possibly go wrong? 
I know first-hand how expensive college is. But I always told my children trying to save money on books was penny wise and pound foolish because you need books to be successful in school.  Completely moving to digital textbooks to cut costs after you decide to make the investment in a college flies in the face of what the data and many teachers believe, which is that you learn better on paper. Now, how can we save on room and board?