A Successful Campaign Starts In-House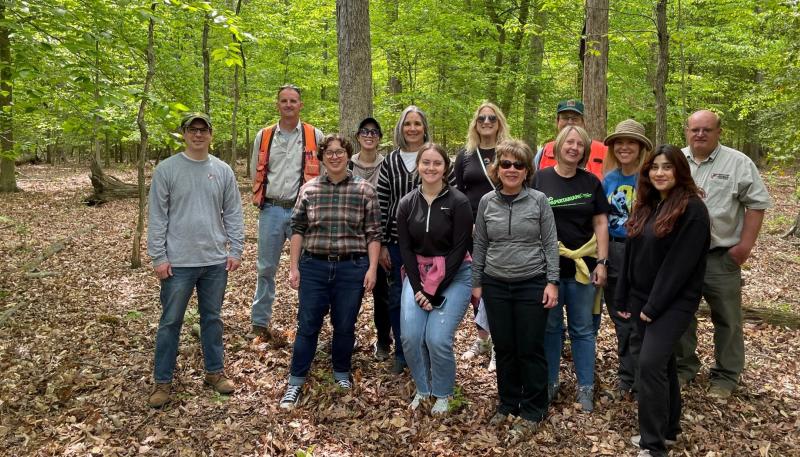 June 6, 2023
As I write this blog, I am feeling very sentimental about the conclusion of Ted Lasso, the award-winning series from Apple TV. Launching in the midst of Covid, the show was a high note during a time we needed positivity the most. The final episode of the series left me thinking about the characters' quest to be the best version of themselves, but also the importance of being part of something bigger than themselves: Part of a team. 
It's that same team spirit and desire to be part of something bigger that is incredibly motivating about promoting paper's sustainability for our P+PB team and partners. While it is not required that we work in a paper mill, it is essential that our staff and our agencies understand the work of the industry throughout the value chain and our companies' sustainability DNA.
To do this, we take opportunities to see firsthand all aspects of the papermaking process, from a sustainably managed tree farm to a paper mill to a recycling facility.  In the last year alone, we have been to a WestRock mill (West Point, VA), a WestRock box plant (Richmond, VA), an Amazon fulfillment center (Richmond, VA), a private tree farm (Maryland) and a Republic materials recovery facility (Manassas, VA).
As a result, we saw how paper mills make paper with recycled material, their water conservation methods and the use of renewable energy sources to produce paper products. We also visited an Amazon fulfillment center to see their state-of-the-art infrastructure and learn about the ways they are reducing their reliance on plastic and excess packaging.
Our most recent visit in April was to a 176-acre sustainably certified tree farm in Maryland. Here we were able to speak with landowner, Dan Donohue, and members of the Maryland Department of Natural Resources who work directly with him on a decades-long plan to ensure his trees are properly harvested and regrown. Witnessing the vibrant woods and seeing how trees are selectively marked for cutting was a great way to show our newer staff members what a sustainably managed and purpose-grown forest looks like. We even captured this experience in a fun TikTok video.
Our commitment to sustainability goes beyond just our campaign work. We have a responsibility to the environment, and we take that responsibility seriously. In fact, one of our office priorities is to ensure our staff are resident experts on the local recycling guidelines and that our recycling bin is fuller than our trash bin.
Educating our staff and agencies about all facets of the paper industry is a crucial investment in the success of our marketing campaign. By continuing to prioritize and invest in this ongoing education and training of the collective team, we are better able to authentically promote the sustainability of paper and packaging while working towards our best self. Coach Lasso would not want it any other way.