Grabbing the Future with Both Hands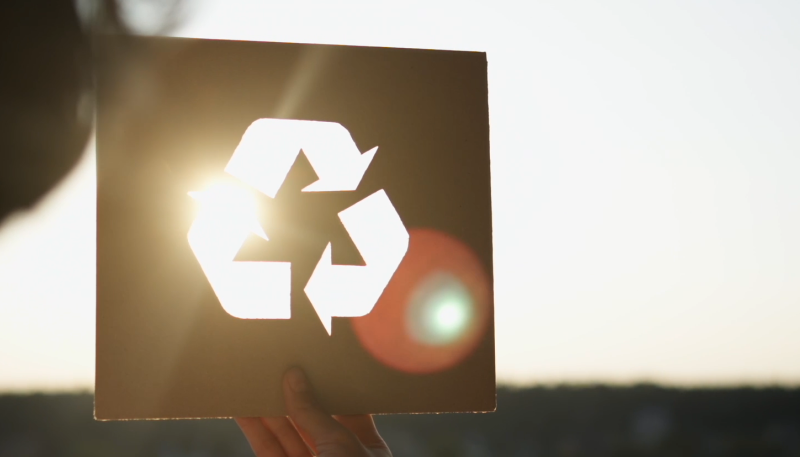 November 8, 2023
From the moment we decided as an industry to pivot the Paper and Packaging Board's campaign to sustainability, we have hammered the message that for us, it isn't just an accessory, or an add-on or a part of a corporate social responsibility program—it's in our DNA. It's built into our business model. It's a core part of why we do everything we do, and why consumers choose us over other materials.
That's a message about the past and the present—about what we're doing and what we've done to get here. But it's also a message about the future.
And the way we think about the future is another thing that sets us apart from other industries, and especially other materials. To many of our competitors, sustainability is about making promises or joining pacts to accomplish X, Y or Z by some future date. There's nothing wrong with setting goals, of course, and our industry has long thought in terms of definable, measurable goals with hard deadlines. But too often these pledges are just a way to kick the can. To buy time and hope that the innovation fairy will pay your industry a visit and help you solve some intractable environmental challenge.
Not for paper and packaging. We're writing our own future. We're doing our own innovation. We're investing billions today to keep tomorrow's promises and maintain our position as one of the most recycled materials on the planet.
That's the key message in our Future of Recycling video and an accompanying article.
At a time when consumers have serious and lingering concerns about whether materials are really recyclable—or about what really happens to them when you put them in the recycling bin—paper has been an unarguable success story, meeting consumer's needs while answering the call for a more circular, sustainable economy.
The video showcases the newest, biggest and one of the most high-tech recycled paper mills in North America from Graphic Packaging in Kalamazoo, Michigan; and a bold and potentially game-changing experimental facility from Georgia-Pacific in Toledo, Oregon, where a paper company's recycling is not just paper and boxes but turning piles of ordinary household garbage into useful new products. Aimed at consumers and customers alike, the video features the individual people who keep these facilities running smoothly, and the unique pride they have in waking up each morning to go to a job that's making the world a little better for future generations.
The timing of this outreach could not be better. The plastics industry recently announced a $1M "Recycling is Real" initiative along with a rebranded website and a consumer TV campaign to counter the negative narrative about plastics' recyclability.
But from a storytelling perspective, we know that there is more we can do. We know that our circularity story is not well understood and is still underappreciated. Public concern over the sustainability of forests remains. The recycling community at-large has not kept up with advancements in paper recycling like we have at the mill level.
The good news is that today, despite Covid and the current economic challenges, the campaign has helped position paper as the one of the most sustainable choices and is positioned to do so much more in 2024.For instance, our members have asked us to help increase the recovery of residential, e-commerce packaging. We have already developed a motivating and visually interesting recycling mark that reminds consumers to EMPTY. FLATTEN. RECYCLE their boxes. And we are joining up with the Fibre Box Association (FBA) to help box manufacturers talk with their e-commerce customers about adding this mark to their boxes. We also will be announcing our first major e-retailer to adopt the mark in the weeks ahead. 
On the paper side of the business, members asked us for harder hitting messages to dispel the myths that digital is greener or that bamboo and hemp are a more sustainable material to make paper products. We cannot let false narratives become conventional wisdom. That's why we continue to work in lockstep with Two Sides North America, AF&PA and others to create a more favorable marketplace where your companies can effectively compete.  
The best news of all is that the industry has voted in favor of the future and empowered us to carry these messages forward. We won't let you down.