2023 is a Referendum Year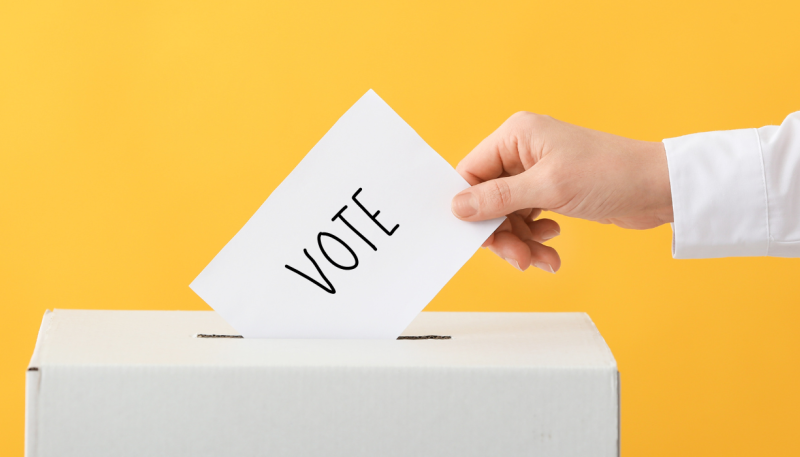 May 2, 2023
This is a particularly important year for our national consumer campaign. Not only have we started to get people thinking about a product's packaging and environmental impact with the debut of our ground-breaking papertarian campaign starring comedian and actress Retta, but in October, our industry will once again come together to determine if the Board itself will continue in its mission.
The Paper and Packaging Board (P+PB) was created in 2014 for an initial term of up to seven years. In October 2020, seven months into Covid, and unsure about how the industry would weather the economic disruption caused by the pandemic, the P+PB Board committed to a three-year renewal in the hopes the dust of the pandemic would have settled. At that time, our messaging was shifting from a more broad-based benefits campaign to a singular focus on educating consumers about the industry's sustainability efforts, while creating a preference for paper and paper-based packaging.
Now, nine years in and with our second referendum six months away, I wanted to get paper and packaging companies thinking about some of the early successes of our sustainability shift, and about what's ahead. 
By almost any tracking measures, we have achieved results of which we can be proud. Among the people we are reaching and the consumers we survey, trust in the industry is at an all-time high. And today, we have a competitive advantage over plastics not just in trust, but in reputation, preference and innovation.
Perhaps most importantly, consumers who have seen the campaign overwhelmingly see paper as a solution to the environmental challenges in front of us.  
But even with these positive results, our work has just begun.
While we are seen as one of the most recycled materials on the planet, our sustainability story is bigger than recycling, and we want to tap the industry's environmental stewardship and positive contributions more fully including carbon reduction and biodegradability. In other words, we need to more fully own and communicate the unique position of the paper and packaging industry—not only as a recyclable material, or as an industry that has sustainability principles in its business model, but as an industry that is sustainable in its very DNA.
Now and in the years to come, we also need to reach more of the people we know are favorable and financially valuable to the industry, not the least because we know they are also among the most vulnerable to misinformation about the environment.  We currently reach less than 20% of our more than 50 million target audience. With more time, and truly breakthrough creative like our new papertarian initiative, we can grow that number and make sure more people hear the right story about our forest management ethos.
I have already mentioned an increase in the perception that paper is innovative—and more innovative than plastics! Some good examples of these small, but meaningful innovations are the elimination of plastic shrink wrap around canned food multipacks like tuna, or Mondi's paper-based Hug&Hold carrying solution designed to replace shrink wrap in transporting PET bottles. It combines a kraft sleeve and a corrugated clip around the neck of the bottles, both of which are easily recyclable. And increasingly paper is part and parcel of yummy food newcomers like dessert sensations Crumbl and Nothing Bundt Cakes (and their colorful, protective paper packaging)!
As the old song goes, "We've Only Just Begun." Look for more detail in the months ahead about our plans to cement our position as the leading material setting the standard for sustainability.