2022 Campaign Impact Report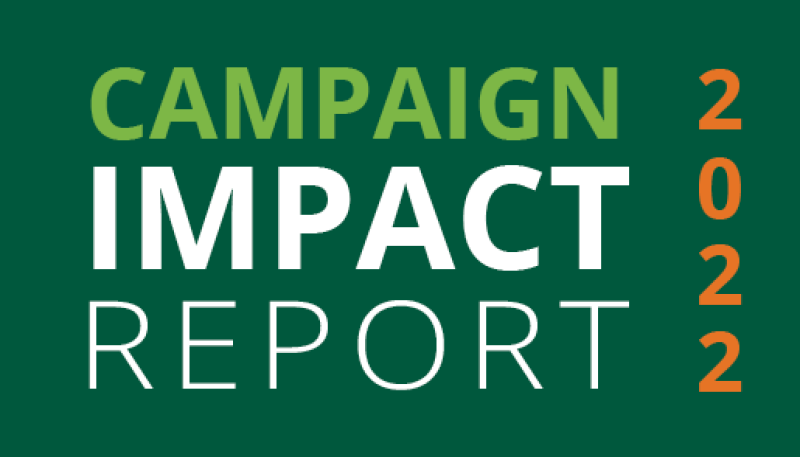 March 9, 2023
Our story began in 2015 when our industry-funded campaign debuted in the marketplace. Fast forward to today, and our stewardship and sustainability position is strong and our products preferred according to December tracking data you can find in our 2022 Campaign Impact Report. 
As many of you know well, the national consumer marketing campaign promotes the consumption of paper-based products by increasing consumers' awareness of paper's innovative and sustainable nature. Our focus has been on highlighting paper and paper-based packaging as the environmentally smart choice that consumers can feel good using.  And it is resonating. 
I am also excited to report that the industry's reputation numbers related to trust and innovation are at all-time highs.  Today, 85% of consumers who have seen the campaign agree that the industry makes innovative products and 77% of those same consumers say the industry is trustworthy.
We also are looking at paper packaging versus plastic to understand the competitive advantage paper manufacturers and their downstream customers can leverage. It's no surprise that our data shows the sizable advantage paper-based packaging holds over plastic. Of consumers who are aware of our campaign, 70% agree that paper-based packaging is part of the environmental solution, while 48% of those same consumers rated plastics as part of the environmental problem.
As good as these numbers are, we are not reaching the 50 million consumers that make up the campaign's audience.  That was expected with only two short years under our belt focusing on sustainability messaging.  We know that marketing is a marathon and not a sprint and we are energized about the year and opportunities ahead.  Stay tuned in the weeks ahead to see how we are upping our storytelling game with breakthrough creative that will make our campaign presence feel like we are spending many millions more than we are!