We're One of the Most Sustainable Materials on the Planet, So Why Has Telling That Story Proved So Elusive?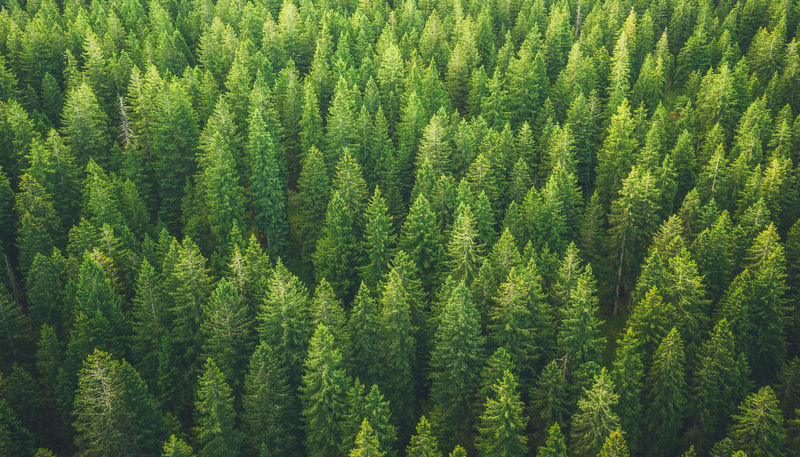 February 11, 2021
There was a story in the business section of The Washington Post a few weeks ago with the headline "How Big Cardboard is handling the 2020 box boom." It was a largely positive look about how our industry is getting the most out of our supply chains to meet the unprecedented needs of Americans stuck at home far more than they'd like to be.
But in the midst of this nice piece was a brief aside, with no further mention, that production of paper-based packaging "is linked to deforestation."
This mistaken idea, that our products cause—or are even "linked to"—deforestation in the United States is one of the most persistent myths we confront. And even though it isn't true—even though we know that we actually plant far more trees than we harvest —we've sometimes struggled getting that reality to break through to ordinary consumers, who we can't expect to know the details of the economics or the ecology of our business.
The fact is we have an outstanding sustainability story to tell. Here are just a few top lines:
Since 2005, the industry has decreased greenhouse gas emissions by 23.2 percent and surpassed voluntary goals to improve energy efficiency by 10 percent.
Each year, forests in North America grow significantly more wood than is harvested (an average net increase of about 25 billion cubic feet per year). Put in different terms, about 3 million trees are planted in the U.S. alone, every day.
Net forest area in the U.S. increased by about 2% between 2007 and 2017. Tree cutting and removal in the U.S. occurs on less than 2% of forest land per year, which is less than the amount disturbed by insects, disease, or fires.
Responsible forestry is the backbone of our industry. We've been doing it for decades, long before other industries and companies started to realize the carbon-capturing potential of planting trees.
So how do we push back and push through the deforestation myth, and reorient consumers 180 degrees toward the truth?
And since our sustainability story extends from the forest all the way to the blue bin, we can ask the same kinds of questions about recycling: Do consumers really "get" that paper is natural, replantable and recyclable? That it is increasingly compostable? That it is constantly innovating its way into doing more and doing better with less?
Do they know that more paper by weight is recovered for recycling from municipal solid waste streams than glass, plastic, steel and aluminum combined?
How do we tell them?
We've done months of thinking and research on how to best convey our dedication to planting trees and innovating more recyclable products. And while we don't have the be-all-end-all solution, we think we've gotten a lot closer.
We know that we need to start with facts, but that we can't end there. We know that to reach multiple generations with different beliefs and attitudes about paper and packaging, we need both humor and heart. We need unique activations, moments, and memes; social that doesn't just go viral, it "blows up the internet."
It's up to us to craft that content and send it out into the world. We've made some exciting progress and we can't wait to share it. There will be trials, and errors, in this effort as there always are. But we'll be tracking, observing, learning, and fine-tuning the whole way to make sure we get it right. The story's too important not to.