Paper — still the easiest material on Earth to recycle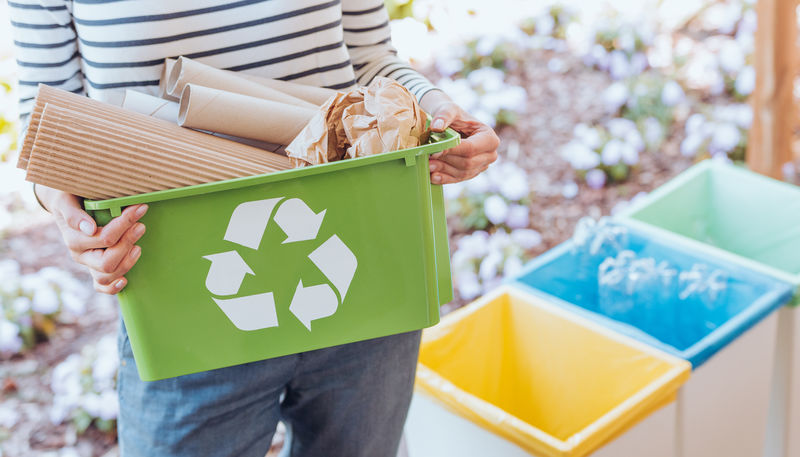 May 11, 2021
Scanning the media coverage around Earth month, Earth week and Earth day, I noticed reporters, usually keyed into anything they perceive as wasteful, were quick to give pandemic buying behavior a pass. None of the implied "think about if you really need it" guilt trips that often make it into coverage of e-commerce. But these pieces did still mention what they perceived as the negative impact of pandemic buying patterns on many local solid waste systems. One Minneapolis- based recycling center put it this way, "This discard stream, it really tells stories about what's happening in our communities…[and] the story at our facility during the pandemic is that we're drinking at home and ordering online — a lot." 
Right, though as we can all attest, we weren't doing those things by choice!   
Many of us wanted to support our local restaurants and for months take-out, delivered in single use packaging, was the only way.  And we were mandated in many parts of the country to stay protected with masks, gloves, and other kinds of personal protective gear—one and done kinds of items.  So far, so sensible.
Less sensible is that, according to many reports, a lot of us also decided to clean out our homes, and toss things like bicycles, batteries, and basketballs …. IN THE RECYCLING!  What?  This is "wishcycling" at its worst. Not only can these objects not be recycled via normal channels, but they seriously undermine the infrastructure responsible for recycling the millions of tons of material that can and should be remade into new products. If the definition of "litter" is "to scatter about in disorder", then putting items in the blue bin that don't belong there is no less littering than throwing them onto the side of the road. I cannot help but think about the public service announcement I was raised on, the iconic, if dated, 1971 anti-littering PSA from Keep America Beautiful featuring a single tear in the eye of actor Iron Eyes Cody, a highly effective piece of public shaming. 
So how did we get HERE? 
Reporters and consumers alike were quick to point the finger at confusing (and often misleading) sustainability messages promoted by brands and businesses that leave consumers with the impression that their products can be responsibly disposed of, but utterly confused over how to do so. Yes, these three types can be recycled but NOT those five other types. Or, yes, it can be recycled but ONLY if you take it back to the store where you bought it. Or, mail it back to the manufacturer. Or, separate the aluminum lid from the plastic cup. 
The good news is paper recycling stands largely apart from this confusion in terms of its ease to recycle and its end of life in general.  The numbers speak for themselves.  More paper by weight is recovered for recycling from municipal solid waste streams than glass, plastic, steel and aluminum combined.  A full 68.2% was recycled in 2020, according to the EPA, and made into something else.  And increasingly, a wider range of paper products, including pizza boxes, coffee cups, and Tetra Pak™ cartons, are being added to the list of paper products local municipalities can collect and process.  This is matched by an expanding commitment to new infrastructure. According to AF&PA, three new recycled containerboard mills are expected to be built over the next two years, in order to meet the recycling needs of a post-pandemic world and an environmentally conscious consumer. 
Let's not be modest about it: We're a smashing recycling success story. The most recycled material in the country, and one that comes from a natural, renewable, and biodegradable material to boot. But in so many areas, our material goes into the same system as others with far lower recycling rates, far more confusion about what can and cannot be processed, and far more dire consequences should those materials make it out of the circular economy and into our landfills (or our oceans).
So how do we make sure that consumers know that, whatever their worries about other materials, paper and packaging is part of the solution when it comes to meeting the needs of consumers and the planet?  We have some good ideas, and more importantly, we've resolved ourselves as an organization to making this a top priority in the coming months and years. Because we not only have to grow our physical recycling infrastructure, we have to reinvest in the cognitive and emotional aspects of recycling—in the beliefs and habits of recycling—that makes it all work. We can't get to a circular economy without it.